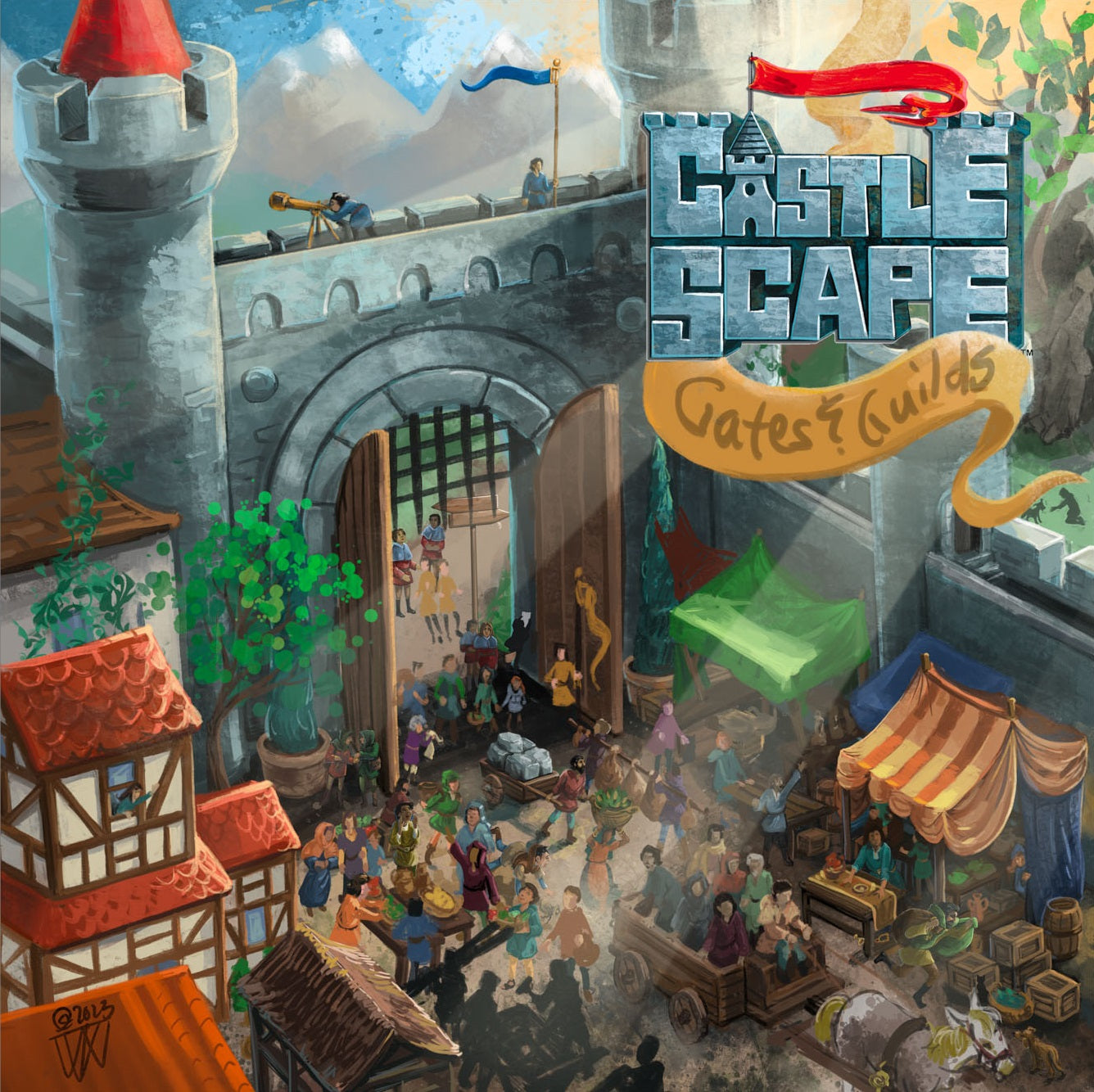 CastleScape: Gates and Guilds
Coming to Gamefound November 2023!
Take ownership of a Guild!
CastleScape: Gates and Guilds gives players the ability to assume the advantages of various guilds in the kingdom. These guilds each have unique powers that will help them in their quest to gain the king's favor.
Will you be honorable and upright? Or will you be devious and corrupt?
The choices you make affect every part of your game, and only the cleverest player will gain victory.